We'll Lead Your Business Online
Branding and Web Designing Experts
we create awesome websites & stunning apps to empower your business​
At lead me online solutions, it is our core belief that every business must have an online presence and at the same time a unique brand identity in a crowded online world. Based in New Delhi, India, we are a bunch of passionate people driven by Digital India Mission of Government of India. As a team, we are a perfect blend of diverse knowledge and technical skill sets that ensure our clients always get best tailor made web solutions.
Would you like to start a project with us?
Get in touch to get started faster
To create breath taking designs whenever that's possible
We love building and rebuilding brands through our explicit skill sets. We are not just another website development company but we provide end to end online solutions to our clients. Our affable team will hold your hand like a friend and lead you to the top of online world steering you at every step in your offline to the online journey.
Get to know services we provide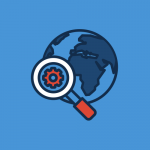 We'll analyse your current website and recommend

improvements that can be made in order to improve your rating
Let us run our analytics through your website and suggest improvements that can help you rank better on search engines